Leather Wallet // Pocket // Card wallet // Black and Brown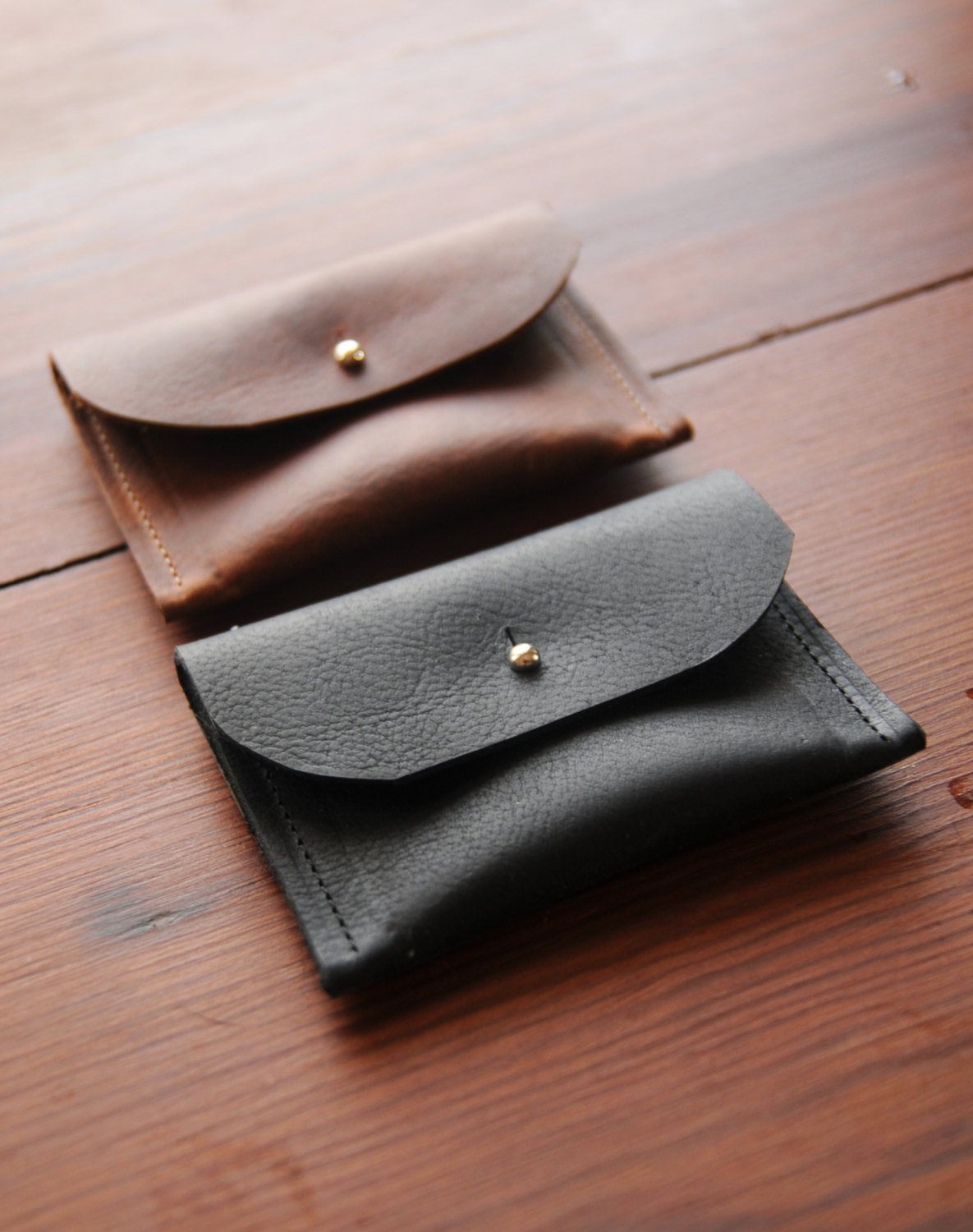 Leather Wallet // Pocket // Card wallet // Black and Brown
The Clark card/pocket wallet is made out of super sturdy 6 oz Kodiak leather that will weather amazingly. Enough room to hold a few credit cards and some cash, small emough to fit in your pocket comfortably. Silver button stud closure.

4"w x 3"h

Available in black and brown.

Handmade to order in Raleigh, North Carolina. In stock and ready to ship!