Leather Wallet | Checkbook | THE JUNE | Leather Wallet | Brown Leather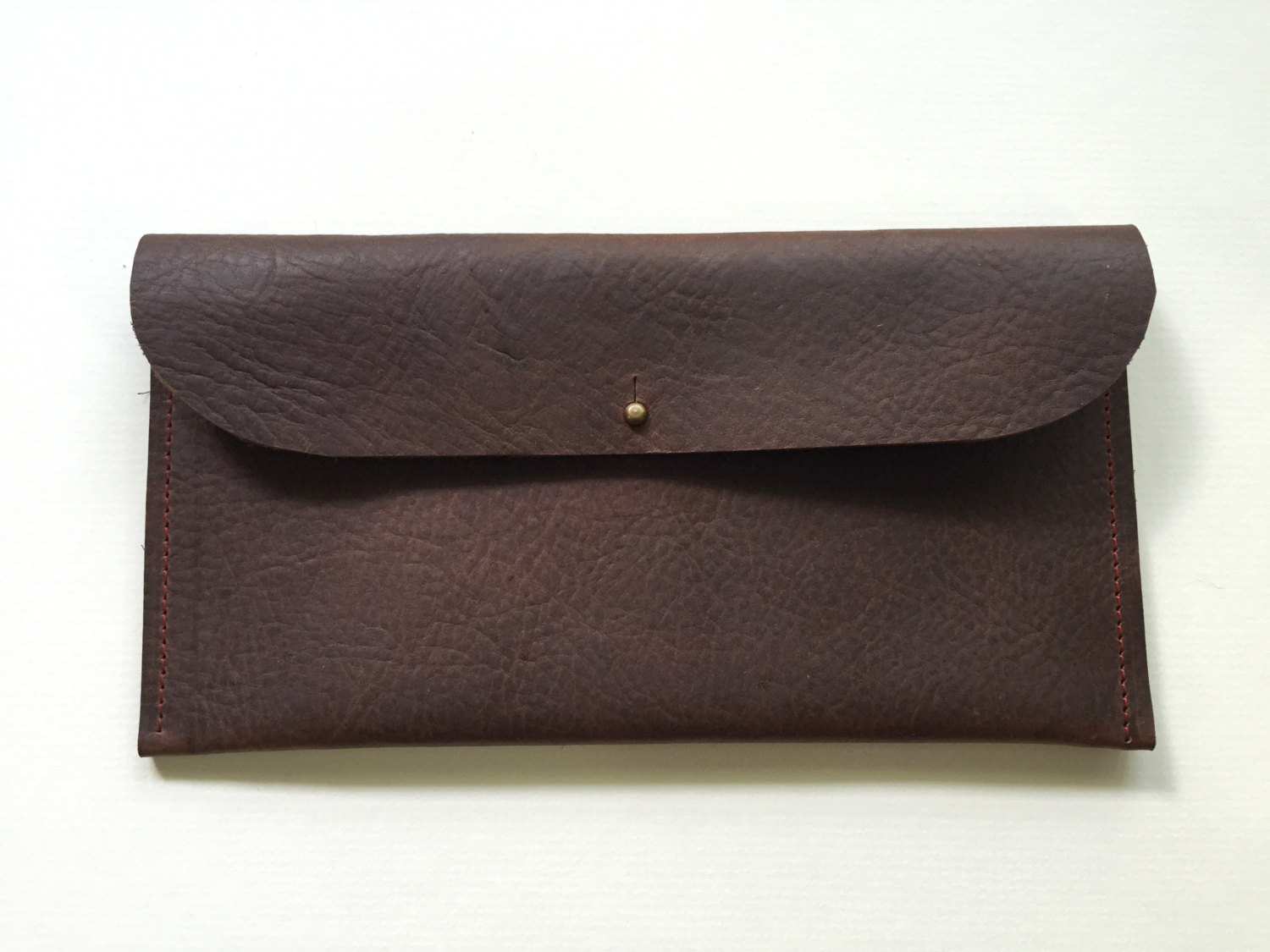 Leather Wallet | Checkbook | THE JUNE | Leather Wallet | Brown Leather
The June Wallet

Made out of sturdy 6 oz oiled leather with red stitching and antique brass hardware. This wallet is large enough to hold your phone, checkbook and money. This oiled leather wears extremely well and will only look better with age!

Measures:
8.5"W x 4.5"H

These wallets are made to order, by hand, in Raleigh, NC. Please allow 7 days for production.

Ships via USPS Priority mail.