Suede Tote with Pocket and Cross Strap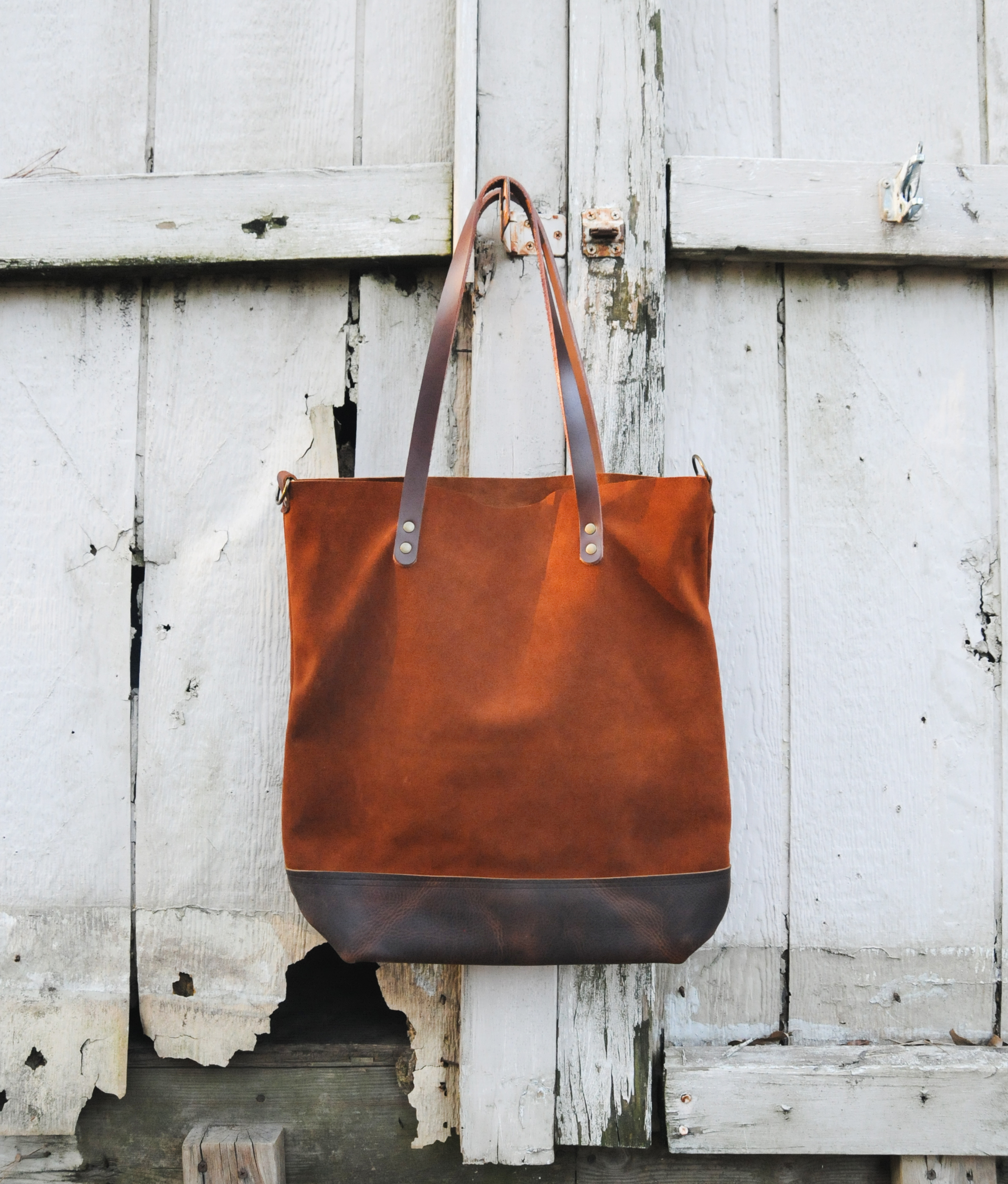 Suede Tote with Pocket and Cross Strap
• Ready to Ship •
Large Suede Tote with exterior pocket and cross strap. The body is soft suede that is thick and sturdy, the bottom is oiled and waxed leather (like most other H+D bags).
Available in Toast, Rust, and Black.
The Rust tote has additional rings for the cross strap so you can wear as a fold over style.
Toast and Rust are very similar. Toast has more brown, Rust has more orangey/red.
Dimensions:
15"W x 16"H x 4"D
Straps have a 10" drop, long enough to slip on your shoulder with one hand.
Adjustable and detachable leather cross strap.
Cross clip closure. You can wear this as an open tote, or clip it closed and wear as a more slouchy style.
Leather interior pocket (color may vary)
sold out